A meeting with Sylvie Vandenbossche – Sports Coach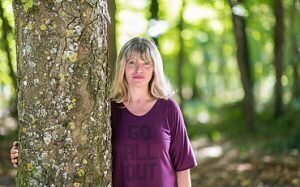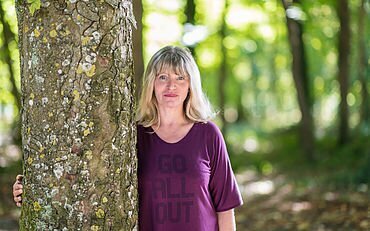 Let's meet Sylvie Vandenbossche. A qualified sports coach with a state diploma in physical preparation and a passionate nature activity leader, she has devoted part of her activities to the forest of Fontainebleau.
Passion for sport and nature
"My two passions, physical preparation and natural environments make it a pleasure for me to lead outings in the magnificent forest of Fontainebleau".
"I also give personal coaching lessons in a studio in Bois-le-Roi deep in the garden with all the necessary equipment for my activity.  My mission is to accompany clients to obtain better results with a variety of techniques such as Pilates, slimming circuits, soft gymnastics…".
"Twice a week, I also take part in nordic walking tours in the forest of Fontainebleau. It's an effective, friendly and accessible practice that allows you to be outdoors in all weathers and stay connected with nature. This activity is open to beginners and initiates".
"The activities I offer are varied. I occasionally give Zen gym classes, gym classes in the Fontainebleau forest and nature walks".
"I love to share my passion for the wonderful forest and my greatest pleasure is to see the eyes of my customers shine after each outing".
Forest friendly practices
"I've been offering my services for over 20 years and I've had the opportunity and pleasure to work for the ONF for some time as a nature animator. This made me gain valuable knowledge about the Fontainebleau forest: its management, its fauna and flora, and its heritage…".
"In love with our beautiful forest and our cultural heritage, I do my utmost to organize my activities in a way that respects the natural environment, with small groups and, above all, in a friendly atmosphere. My priority is to protect the fragile and exceptional environments of the Fontainebleau forest and to share unforgettable moments with you, whether it' s a nordic walk, a stroll to discover nature or a fitness session… ".
To learn more about the outings organized by Sylvie Vandenbossche, click here.