A meeting with Stéphane Vérynaud – a holiday cottage owner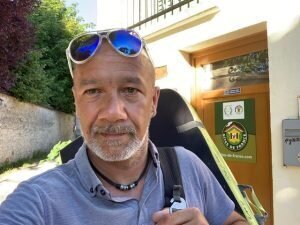 Let's meet Stéphane Vérynaud, head of Gîtes de France in Seine-et-Marne, and owner of the charming gîte La Matinière located in Ury, at 10 km from Fontainebleau.
Stéphane Vérynaud was born in Limoges in 1969, he moved to Seine-et-Marne in the 1990s and settled in Fontainebleau in 1996 for romantic motives. In 2014, he launched the project La Martinière d'Ury – Fontainebleau Climbing, with the creation of a rural holiday cottage that can accommodate up to 6 people. 
"I was in the medical sector and worked for several years in an analytical laboratory. I had to abandon my duties after an accident and numerous disabling surgeries. Due to a long period of unemployment, I had a lot of free time. It was a pleasure to help my neighbors, owners of a rural holiday cottage and bed and breakfast, during their holidays."
Story of a career transition
"They were the ones who helped me get my foot in the door and who guided me in my choice of career transition, a retraining that was validated by an assessment of my abilities". I started looking for a small house in the Ury area, favouring the proximity of Fontainebleau, its forest as well as access to the A6 motorway and the shops in the rural area. In 1994, the project La Martinière d'Ury – Fontainebleau Climbing was born."
"Labelled Gites de France 3 épis, the holiday cottage is open all year round and welcomes mainly international climbers passionate about rock climbing in the forest, tourists, as well as professionals looking for accommodation."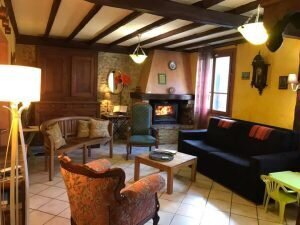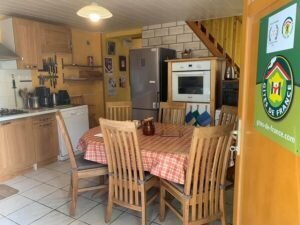 My involvement in local tourism
"Over the years, my engagement has grown. I have become deeply involved in the Gîtes de France network and tourism in the service of accommodation providers. I was elected administrator of the label in 2016, then President of the Gîtes de France de Seine et Marne in 2019. As a member of the Fontainebleau Tourisme management committee, I have also been a director of Seine et Marne Attractivité since 2019."
"I am involved in social networks for the development of my business and the Pays de Fontainebleau destination. Thanks to this dynamic, I have had the pleasure of meeting many project leaders, who have started up their structures and become my colleagues."
"With care and attention in the representation of holiday cottages and guest houses in the Pays de Fontainebleau, I have supervised and validated numerous projects for the development of tourism in the Pays de Fontainebleau."
"More than ever involved in Tourism, in the Pays de Fontainebleau I would like to say: Tourism is my hobby …"
Find out more about the charming gîte La Martinière here.