A meeting with Phoebe Perdreau – Entrepreneur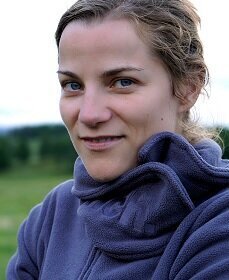 This is Phoebe Perdreau, a radiant 42-year-old entrepreneur and founder of the Caval&Go travel agency based in Fontainebleau. While Phoebe has put her passion, the focus of her professional activity, on offering equestrian stays and experiences in France and abroad, she has not forgotten the forest of Fontainebleau, to which she remains deeply fond of.
A bond of affection with the region
"I've always been in love with the Fontainebleau region, I used to spend all my Christmases there when I was younger, even if the family was quite scattered across Europe, we would all gather in a family-house located in Fontainebleau.
Being a rider since childhood, the forest of Fontainebleau has always attracted me to ride horses. When I launched the Caval&go agency in 2009, I wanted to combine business with pleasure settling near Fontainebleau (I also wanted to pass my Equestrian Tourism Accompanist diploma in the region, which I have gotten in 2012), Horse riding in the forest and benefitting from the proximity of Paris for business, it has been the best! Having spent several years abroad (Mexico, India, United States, Latin America…) and finally in Paris. I wanted to settle down close to nature, while keeping business opportunity open internationally, for equestrian trips I was developing. The forest of Fontainebleau means a lot to me: moments with my family, my friends, my companion or even alone to self reflect. I am deeply attached to its roots."
The creation of Caval&Go, an exciting adventure in connection with Nature
"The idea of Caval&go created in 2009 and Zen&go in 2012 is to urge people to explore France and the world… while on horseback. It is beneficial on all levels, even for beginners, as long as we all hold respect for the people, the environment and animals."
To reconnect with nature, thus with oneself.
I hold these values, which I apply both within my team (on sunny days we often go for a picnic in the forest, visit the majestic trees, see the horses at our partners' places…), and with our partners or clients. Moreover, participants are diversified ,coming from a big group of enthusiasts. Our first client was our accountant and his family, the riders among my friends are also individual clients and some partners as well.
The region of Fontainebleau is very important for our character and our services, it has a lot of attraction for riders, we have been able over the years to introduce the forest to many Parisians (who had never set foot here before!) or French from all regions, people from Belgium, Switzerland… and even from Quebec. "I remember a group of female riders from Quebec a few years ago, who kept "falling in love" with every trail in the forest! (In Quebec, there is a lot of private property and very few big forest trails like we have here).
To learn more about Caval&Go, it's here.