A meeting with Nicolas Grandemange – Hotelier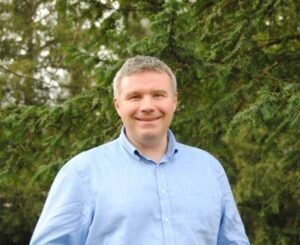 Meet Nicolas Grandemange, manager of the Mercure Hotel, Demeure de Campagne de Fontainebleau and Partner of Fontainebleau Tourisme.
We invite you to meet the new director of this establishment where well-being and sharing are central values!
"With my wife and our little boy, we have moved to Fontainebleau for four months now. Being in the hospitality industry gives you great traveling opportunities hence I have spent the last fifteen years not only criss-crossing France from South to North, but also the mountains of the Alps,the Mediterranean or even the North Sea. And today, I have the pleasure of managing the Mercure Demeure de Campagne hotel of the Royal Forest in Fontainebleau since December 2019.
Everyday we discover more and more of this town which values the quality of living and constantly remind us of provincial towns that we had the pleasure to live in. In Fontainebleau, we are only 70 kilometers from Paris, yet the change of scenery and pace is astounding.
Welcome to a country house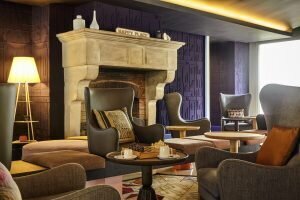 Ma Demeure de Campagne is a vision, a concept, the desire to offer city visitors, and more particularly a Parisian, the experience of living in a country house; to experience the addition of happiness from loosening constraints of the city . We wish to take care of our guests even before their arrival in Fontainebleau in order to make the best out of their weekend and promote their well-being.
Discovering the rich floral varieties with a herb-picker while meeting the wildlife during the deer-roar season. The forest always hold a special place to us whenever we wish to show, to remind our visitors that sense of accomplishment and discovery during climbing or dog-sledding. Encountering, all the fragments of being alive.
Fontainebleau is also, in my opinion, the link between the metropolis and the countryside: from a visit to the Imperial Castle to strolling through the shops in the pedestrian street of Les Sablons…
Not forgetting the gastronomy which of course has a special place in a weekend in the countryside! And here again, the Fontainebleau area allows you to discover local products to simply feel blessed.
To find out more, click here.