A meeting with Christiane Straube – Hotelier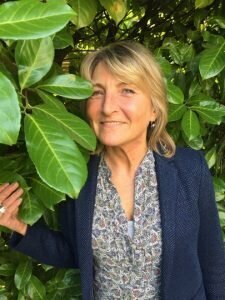 This is Christiane Straube, director of the Novotel Fontainebleau Ury. Born in Germany, she has been working in the hotel and tourism industry in France for more than 25 years, after studying in Switzerland and a stay in England.
After a rich experience in the Parisian hotel industry, she planned to reconnect with an environment closer to nature, and to engage in a more active approach to social responsibility in connection with local actors. Her wish was fulfilled when she took over the management of Novotel Ury, a hotel in the heart of a park and nature, with a restaurant with a terrace, swimming pool and a Spa dedicated to well-being.
"I love working in the hotel and tourism industry because it allows me to meet and share my values with people from all walks of life. At Novotel Ury, we welcome national and international clients with different needs and expectations for example. I wish to let my clients experience moments of relaxation and conviviality, a real well-being break."
The Novotel Fontainebleau Ury
"In this establishment, I found a working environment that respects nature, an active approach to Corporate Social Responsibility (Biosphere label), employees who are committed to their establishment and rich cultural heritage. We are located on the edge of the Fontainebleau forest, in the middle of nature, and offer numerous nature leisure activities."
"We are a member of the Biosphère and bear the label designated in 1998 by UNESCO. We have a great interest in sustainable development and are committed to tourism that respects the natural and cultural heritage of the biosphere reserve."
Our actions for ecotourism
"Our ecotourism approach is reflected in our daily actions, through eco-responsible practices in the maintenance and management of the hotel and its rooms. We favor seasonal products, from short circuits, in connection with local producers or home-made products on the menu of our restaurant. Another initiative to which we are committed concerns about food waste and redistribution. We actively participate in the "too good to go" solution by preparing baskets with the food not consumed: pastries, cold cuts, cheese… allowing people to have access to them on the basis of 2 or 3 euros. It is a concrete action that transmits the spirit that animates us all here."
"The human being is also at the center of our concerns with the implementation of a responsible human resources policy that takes into account the opinion of employees and their well-being in the working environment.All these essential values to our operation are in continuity with the desire to offer a quality service, a place to relax, and a staff that listens to our visitors."
"Visitors particularly appreciate this connection with nature and community involvement that makes their stay authentic. For example, we are pleased to take in the beehives of a local beekeeper, Eric Robichon, to the hotel grounds. Guests love the peace and charm of country life. Here they find a haven of tranquility where they can recharge their batteries for a weekend."
To find out more about the Novotel Fontainebleau URY, click here.