Take the Sandstone Architecture Tour
Are you a history and architecture fan? If so, come along and find out how the sandstone from the forest of Fontainebleau shaped the town! Take the architecture tour and immerse yourself in the rich history of the buildings surrounding you. Armed with a map of the town, simply follow the path markers set into the ground in the Vieil Avon district and Fontainebleau town centre and let them be your guide.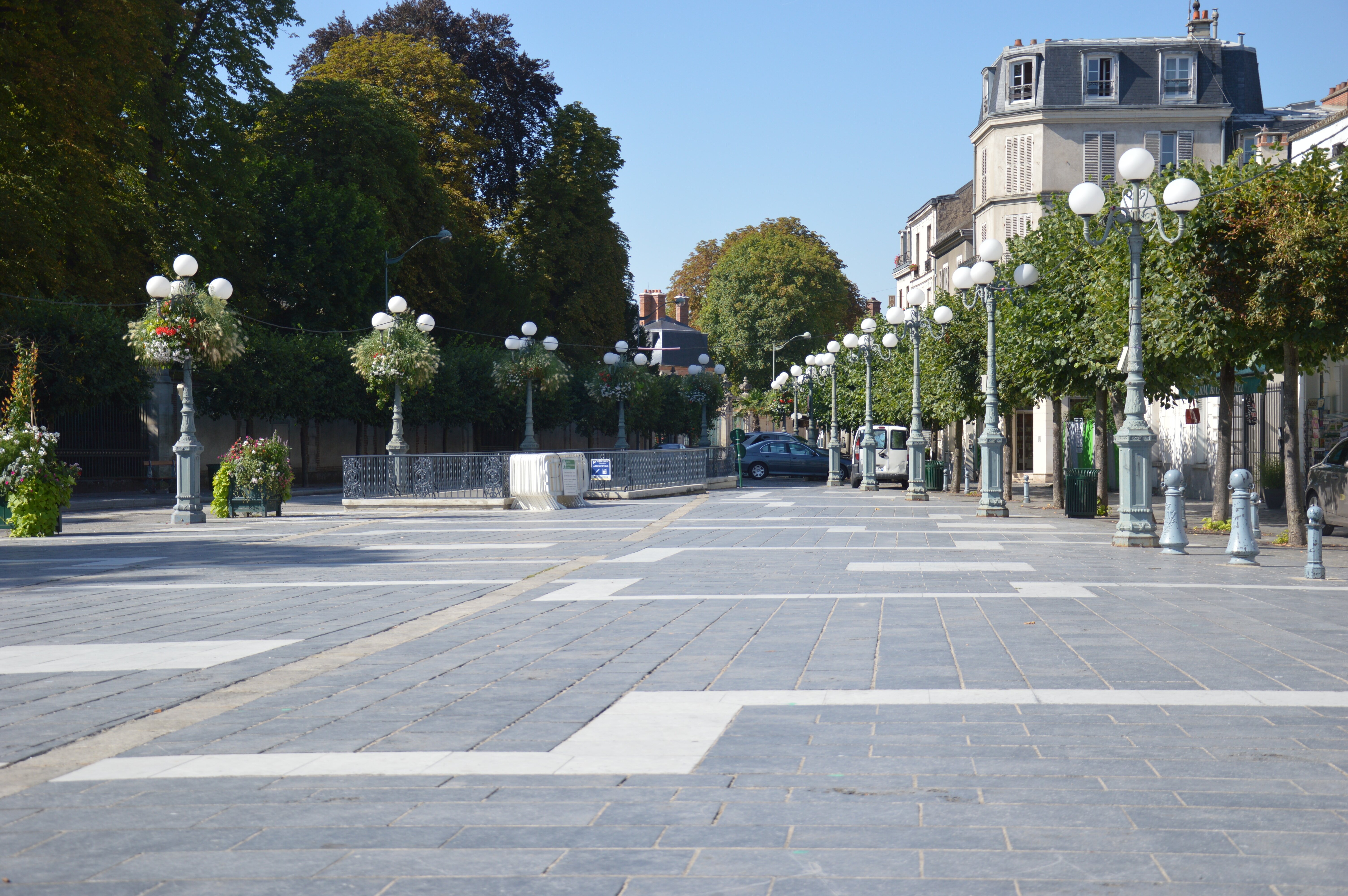 Photo©S.Maret
HERITAGE SIGNS

Discover the local history and heritage with the help of the tourist information signs posted throughout the towns of Avon and Fontainebleau. Follow the arrows to learn the story behind our heritage with the aid of the different interpretation panels posted around the towns. Are you planning to visit the château of Fontainebleau and want to take the opportunity to discover the towns of Fontainebleau or Avon? If so, from the station simply follow the signs and set off to explore a multitude of outstanding sites – churches, the château and park featured on the UNESCO World Heritage list, the squares and pedestrian streets of Fontainebleau, the village of Avon with its famous venelles, or alleyways, to name just some examples.
Or are you in search of a breath of fresh air? The forest of Fontainebleau offers nearly 2,000 kilometres of marked pathways and forest roads. Ideal for rambling, cycling, or simply a stroll! Ten walking trails start at the very doorstep of the towns of Avon and Fontainebleau.