The Imperial City Network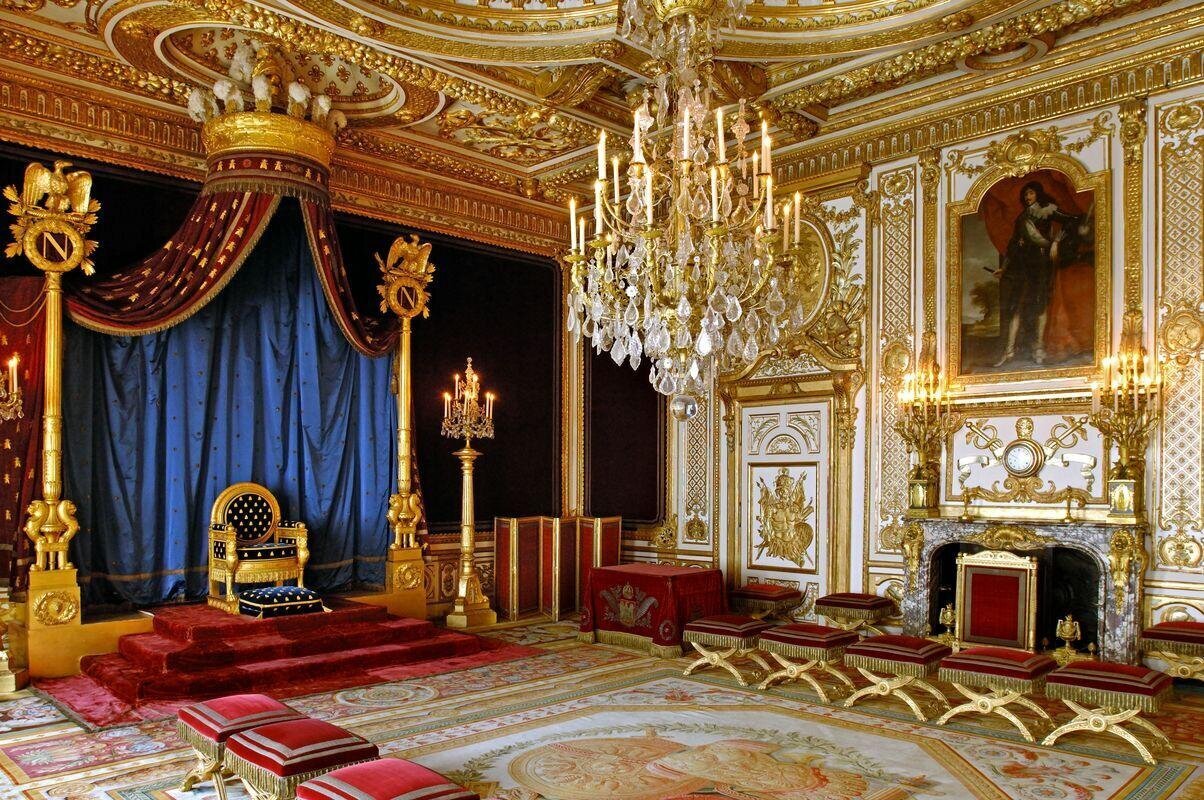 Twelve towns bearing the Ville Impériale trademark
This network was created in 2011 to draw attention to the historical and touristic interest of the towns' First and Second Empire heritage.
La ville d'Ajaccio (2A)
La ville de Biarritz (64)
La ville de Fontainebleau (77)
L'Ile d'Aix (17)
La ville de Maisons-Laffitte (78)
La ville de Rambouillet (78)
La ville de Rueil-Malmaison (92)
La ville de Saint-Leu-la-Forêt (95)
La ville de Saint-Cloud (92)
La ville d'Autun (71)
La ville de Montereau-Fault-Yonne (77)
La ville de Brienne-le-Château (10)
La ville de Chateauroux (36)
La ville de Nice (06)
For more information : www.ville-imperiale.com
Set off on a voyage of discovery of the rich imperial heritage of the member towns of the Ville Impériale network. A number of carefully chosen themes will help you discover or rediscover towns that played an important role in the First and Second Empires. Specially designed for groups, our Imperial tours will facilitate your organisation of short holiday breaks on Napoleon-related themes.
We have all-inclusive packages to suit associations, businesses and tour operators: comprising excursions, overnight stays and catering, they have been designed by the Group Services departments of the tourist offices in the network's member towns.
Thanks to their knowledge of the local heritage and close links to local service providers, they guarantee fully organised, problem-free stays.
THEMES COVERED BY THE NETWORK:
> Napoleon I and women
> Napoleon III and the Empress Eugénie
> Discovering the imperial parks and gardens
> Discovering the Empire style
> The imperial tombs
> Napoleon I, a man of legend
GROUP OFFERS FOR PAYS DE FONTAINEBLEAU – IMPERIAL CITY TOURS
Download our tour brochure here
SET OFF TO DISCOVER THE HERITAGE OF THE IMPERIAL CITIES
Download the brochure in PDF here
For all enquiries, please contact our sales department :
> Dominique – Tél : +33 (01) 60 74 99 95
dominique@fontainebleau-tourisme.com
> Laure – Tél : +33 (01) 60 74 99 93
laure@fontainebleau-tourisme.com