A meeting with Fabien Pottier – Entrepreneur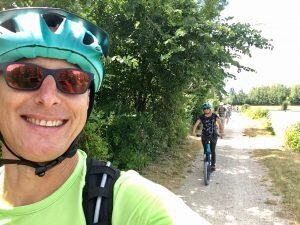 Fabien POTTIER was born in the Pays de Fontainebleau, where he created Tous en Trott. The organisation allows adventure lovers to rent electric all-terrain scooters. Today we invite you to discover his stories in our section "A meeting with…". 
He falls in love with the forest through mountain biking, walking, rock climbing and reinforces this increased sensitivity to nature during a civic service at the ONF. He discovers its fragility as well as the rules of use to be respected during these activities.
My connection to nature
" I live in a village in the heart of the national forest, and I enjoy the benefits it brings us every day. With a strong sensitivity to environmental protection, I wanted to develop an activity in connection with nature. That's why I created TOUS EN TROTT which organizes electric all-terrain scooter rides in the Fontainebleau forest."
"Riding the electric all-terrain scooter is a new leisure activity, respectful of nature, easy to handle, accessible to all, and which allows you to discover the forest and its fantastic landscapes. Scooters are ideal for a simple ride or a hike combining speed and thrills." 
"We use routes selected by the ONF, with no risk of erosion. The rides are done in silence and without CO2 emissions. In 2019, UNESCO elected us the winner of the Biosphere Reserve Trophies for our action on local eco-tourism and our desire to strengthen the link between man and nature."
Sharing as a driving force
"Scooter riding is also an opportunity to learn. I am first of all a hiking guide, I love to share my knowledge of the forest and Fontainebleau with the participants, in a friendly and cheerful atmosphere. We have taken care to develop circuits adapted to each adventurer's profile. The electric all-terrain scooter rides are unique experiences for first visits to the Fontainebleau forest, but also great moments of exchange with those who already know it."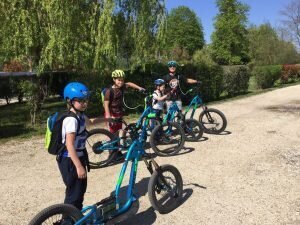 "During the rides, we discover exceptional landscapes, a calm and soothing atmosphere. We make the link between the forest and the heritage such as the palace of Fontainebleau, the village of Barbizon and its painters, the natural reserve recognized by UNESCO, the creation of the footpaths (Denecourt). This is what makes each ride a privileged moment, discovering the many facets of the Pays de Fontainebleau." 
To take a ride on an electric all-terrain scooter, click here.